~ Welcome to the Tokyo Mew Mew Fanon Wiki!! ~
This is a wiki where you can bring your wonderful Mew Mew creations to life, be they characters, stories, or anything in between!


Before getting started, please take a quick look at the New User Guide and Manual of Style. If you can't decide where to start with creating your Mews, feel free to check out any one of our handy guides! If you need help with our wiki or have any problems, please message one of the admins (listed below) and they will help you as soon as they can! The users here can't wait to meet you and read about your Mews. Here, your creative thinking and ideas are welcomed to the fullest! So go on! Get out there and have fun—there's nothing holding you back!


Available admins:
Navigation
Affiliations


Announcements
These are in order from newest to oldest!




New Year, New Updates!

Happy new year Mew Mew fans! With the new year, we have a bit of new updates...




Policy Updates for Incomplete and Below-Standard Pages

The amount of sub-par and incomplete pages is massive, so policy has been updated to reflect that. Pages will be added to candidates for deletion based on the activeness of the user, the state of the page, and the length of time that the page has been unedited. Users can save their pages from deletion as well depending on the status of the page.

Please see the Manual of Style, Category:Candidates for deletion, and Category:Incomplete Pages for more information on this.




Blog: Incomplete Pages Problem

Hey guys, I'd like to talk about the massive amounts of incomplete pages we have here on the wiki. It's kind of a problem...

Image Categories: Let's Keep Those Images Organized!

Just added a legend to Image Categories to make it easier to distinguish them all. Do make sure you are categorizing your images after uploading them, and avoid uploading duplicates! We're still working on organizing all the images on the wiki, so we ask that you please do your part to keep it neat and tidy!~




Spoiler Blur

Annika here! Just added the ability for us to use spoiler blur, which essentially blurs out text until you hover over it. Do keep in mind when using this, though, that it may not show up on mobile!

To use it:       <span class="spoilerblur">INSERT TEXT HERE</span>

For example:       Example!




Blog: New Changes to the Wiki~!

Hello everyone! RoyalHistoria and AnnikaDoll here with some exciting new updates for the wiki! We've been talking on Discord a little about implementing these changes, so please give this a good read!
Featured Pages
Vote for next cycle's featured pages in the polls on the right!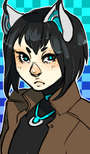 Neotype Mew Mew is this poll cycle's featured series and was created by Shiny re!
Originally, it was a story created for Annika's Futuristic Mew Contest a few years back, and one of its characters ended up winning first place!
The story is set in an alternate universe and involves a Mew partnership between an android named Parsley and an officer named Thyme. The story's world is imaginative and has a sci-fi charm while still reflecting some Mew themes found in the canon series!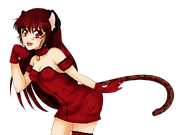 Ryani Zyamu is this poll cycle's featured Mew and was created by MewZyamu!
Her Mew name is Mew Zyamu, and she's got the DNA of a South China Tiger. This Mew is very cutely designed, and the creator drew her Mew interacting with canon characters, adding to the immersive charm! Ryani also has some very interesting concepts surrounding her character and power.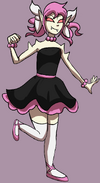 Sissonne is this poll cycle's featured villain and was created by Annika!
Sissonne is a young child character and a member of a fanmade alien race called the Danseurs. She is featured in the series Ensemble Mew Mew, and she is one tough cookie! Not only is she a good and prodigal dancer, but she fights with both her preferred contemporary ballet dancing style and a set of explosive beads that she wears as jewelry. Sissonne is extremely tricky and likes to have fun while causing as much mayhem as possible.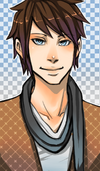 Akito Minami is this poll cycle's featured article and was also created by Shiny re!
Akito is a supporting character in Shiny's series Tokyo Mew Mew: Replaced, and he's an easygoing and friendly young man who is dating one of the Mews. He has a lot to do with the relationships of the other Mews, and while he does not play a major role in the main events of the series, he still has a huge presence!
Mod Picks
This time, we're looking at some of our mods' favorite Tokyo Mew Mew episodes!
RoyalHistoria's Pick:
Episode 35 - "Don't Cry, Lonely Little Zakuro"
I love how much character development is put into the anime's filler episodes, it makes them feel like more than just padding to make the series longer and allow the manga to catch up. It was really nice to see the typically stoic and distant Zakuro be so kind and caring to this little girl she barely even knew. Zakuro seems to see a lot of herself in Momoka, even leaving an important meeting to check on and comfort her. Plus this episode has one of my favourite scenes in the series, watching Mew Zakuro just straight up punch Quiche was way more entertaining than it should've been.
Annika's Pick:
Episode 52 - "For The Future Of The Earth, I Am At Your Service, Nya!"
There's a lot going on in this episode: action, drama, romance. It's an accumulation of the series' biggest events, and there's so much that I love about it! Seeing all the loose ends get wrapped up, everyone finally happy and the world finally saved. It's the end of a long journey, and I love that sort of thing. The Mews have saved the world, the aliens are returning home, and everything is set right. I usually always look forward to anime finales, and this was no exception!
Polls
Opinion Polls
What color of Mews do you like best?
What part of an OC do you focus on most?
Vote for Featured Pages!
Please see this category to view nominated pages by type if you are unfamiliar with them!
Which series should be featured next?
What fan Mew should be featured next?
What villain should be featured next?
Which article should be featured next?
Community content is available under
CC-BY-SA
unless otherwise noted.